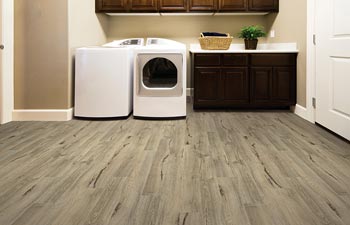 Looking for a low-maintenance flooring option to fit your busy lifestyle? Look no further.
Vinyl is the perfect choice for those homes or businesses that experience a lot of foot traffic. Tough and durable vinyl floors will be sure to last you a long time, making it a good investment.
However, you don't have to sacrifice style for practicality when you work with Complete Flooring & Interiors. We offer a variety of colors that complement your home or business's decor.
From quirky to more traditional styles, we offer a spectrum of colors and patterns to fit any design preference. The possibilities are limitless when you go with vinyl. Vinyl can imitate the look of other flooring materials such as wood, stone, or tile at a fraction of the cost.
Let us help you discover the potential in your home or business through vinyl flooring. We offer luxury, sheet, and plank vinyl options. Some of the high-quality vinyl brands we carry include Armstrong Sheet Vinyl Floors and Burke Flooring.