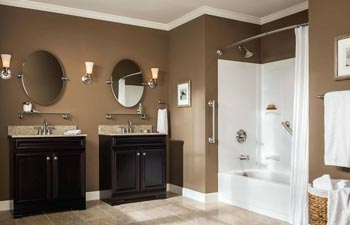 Our clientele always appreciates our carefully crafted inventory of cabinets and fixtures. At Complete Flooring & Interiors we offer a wide selection of hardware options to choose from.
We understand that sometimes your home or business requires a finishing touch that can only be achieved through the appropriate hardware. Each home or business is different in the unique design challenges they present.
At Complete Flooring & Interiors we embrace design challenges and interpret them as an opportunity for your home or business. The right hardware can make all the difference. Let us help you unlock the potential in your living and working spaces.