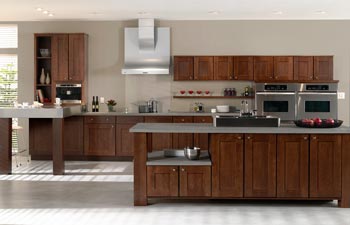 Is it time to replace the cabinets in your kitchen? At Complete Flooring & Interiors, we provide the expertise to help take your home to the next level. Choose from a spectrum of gorgeous browns and other natural hues for your new cabinets.
Cabinets are a convenient place for you to shelve valuable items for your everyday life. Give your cabinets the attention they deserve by installing one of our luxurious products.
The cabinet brands we carry include eco-friendly options such as Armstrong Cabinets and Bertch Kitchen Cabinets. We are proud to support these companies by offering their high-quality products to our clients. Complete Flooring & Interiors only works with cabinetry suppliers that have proved that they can consistently produce stunning results.