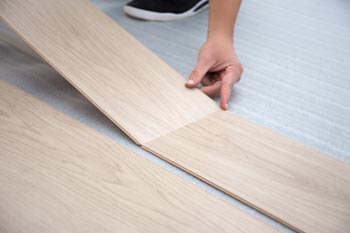 If you've ever walked into an interior design showroom, you may have been overwhelmed by all the options. In this blog post, we will go over the pros and cons of two of the most popular hardwood floors are popular among our customers for different reasons. If you would like more information about residential and commercial flooring, we recommend calling a flooring and interior design company near you.
. Carpet and
What's your budget?
According to HomeAdvisor, the average floor installation will increase with the size of the room.
is $4,398. Compared to hardwood floors, carpeting is much less expensive. HomeAdvisor also reports the national average at $1,588. Keep in mind that the cost of
Do you want to add value to your home?
Carpeting doesn't add much value to your home when you consider that most homes already have it. If you are planning on selling your home in the near future, hardwood floors will give you more return on investment. Wood floors also have a classic style that won't fade out of popularity in five, ten, or twenty years.
Do you or a family member have allergies?
If you or a family member has allergies, you may want to rethink carpet. Allergens like dust, pollen, pet dander, and mold can get trapped between carpet fibers and cause sneezing and coughing in allergy sufferers. While this isn't a problem for most people, allergy sufferers may notice a difference.
We recommend staying away from shag carpets and asking your local flooring store if they carry . Look for carpets with tightly woven, short fibers. Once carpeting is installed, vacuum regularly to keep it clean. Hardwood floors can also be a great option for allergy sufferers, as long as you use a dry mop or soft floor vacuum attachment to remove dust and other allergens.
Do you have pets or children?
Carpeting is perfect for muffling sound. Whether you have a lot of small children running around or don't want to hear the click of dog nails against Carpeting can also be great for rooms upstairs so you don't hear footsteps above you.
, carpeting is the best option.
Are you looking for something trendy or classic?
Carpeting comes in a wide variety of colors, patterns, and textures. As a result, they are a popular choice for homes and commercial buildings everywhere. However, you'll want to be careful when picking out the latest carpeting styles for your home. While hardwood floors will remain popular for years to come, we can't say the same about orange carpeting.
The floor installation contractors at Complete Flooring & Interiors are dedicated to helping homeowners create beautiful living spaces. If you are interested in learning more about the benefits of carpeting or hardwood floors, give our Grand Rapids flooring store a call at (616) 458-4806.