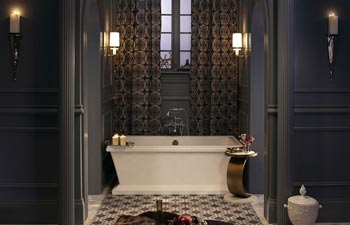 The right window treatment can transform the feel of your home or business. It can be hard to work productively in your home or business without proper lighting.
Too much sunlight forces you to squint and can create a glare on your computer screen, or on other electronic devices.
Too little sunlight can make it difficult to see to read or write important documents. At Complete Flooring & Interiors we offer a wide selection of options that puts you in control of your room's lighting.
Want to emphasize the view through the window? We provide simple styles that put the visual attention on the gorgeous view. In contrast, we also provide bold colors to create visual drama.
The window treatment brands we carry at Complete Flooring & Interiors include Hunter Douglas® and Kathy Ireland&rade; Home by Alta.