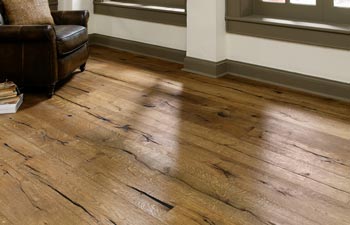 Give your home or business a classic feel with our luxurious hardwood floors. Hardwood floors give any room a timeless feel and subtle grace.
At Complete Flooring & Interiors, we provide our clients the opportunity to speak with one of our experienced design consultants.
It is our mission to make our clients' homes or businesses look their best.
At Complete Flooring & Interiors we take great care in deciding what brands are best for our clientele. We also take the extra step in seeking out brands that endeavor to reduce their imprint on our world's natural resources.
Sustainability is a cause we take seriously at Complete Flooring & Interiors, which is why we have incorporated 18 green brands into our repertoire of hardwood flooring options, which include Anderson® Hardwood Floors and Appalachian Hardwood Floors.