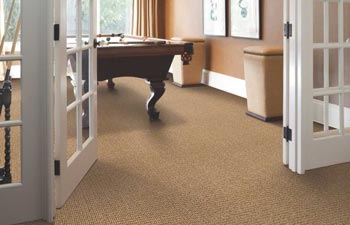 New carpeting can breathe life into your home or business. Rooms of all sizes benefit from carpeting from Complete Flooring & Interiors.
From cozy to spacious, you can control your room's tone by choosing from our expansive palette of available colors. In general, darker colors enhance a room's perceived coziness, while lighter shades suggest an airy feel.
Carpet's ability to slightly absorb sound makes it the perfect choice for areas with high foot traffic, including successful businesses. Carpeting also has a softening effect on a room's decor to mute any sharp or harsh angles that could make a room feel unwelcoming.
At Complete Flooring & Interiors we understand that design elements must be balanced in order to achieve our client's desired visual effect. Some of the eco-friendly brands we offer include Burtco Carpet and Helios Carpet.